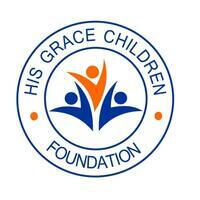 HIS GRACE CHILDREN FOUNDATION
managed by HIS GRACE CHILDREN FOUNDATION
About us
His Grace Children Foundation was established in 2020 by a group of concerned citizens in Bugiri district, Uganda, to support the health, education and safety of children in the community.
In so doing, we expect the target groups in our country to contribute to the overall development of the country and hence increase their standard of living and that of their families.
We provide:
- an Education Support Program that provides scholastic material to the children
- a Feeding Program that provides a balanced meal daily
- a Medical Care Program
- advocate for children rights
- Psycho-social support to Orphans & Vulnerable Children
- create awareness of menstrual hygiene & sexual reproductive health programs
- an HIV/AIDS program that, along with care and support for the widows and orphans made vulnerable by AIDS, provides peer education and training to the community
- an opportunity for our community to develop self sustenance through a variety of income generating activities.