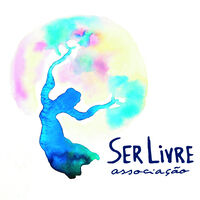 Associação Ser Livre
managed by Rita Perpétuo
About us
A Associação Ser Livre é uma associação sem fins lucrativos fundada em 2020 por um grupo de pais e amigos de Silves e arredores, com o intuito de criar uma oferta de atividades para crianças diferenciada e respeitadora.
O nosso objetivo é proporcionar às crianças um ambiente acolhedor e familiar, privilegiando o contacto com a natureza e permitir que cada uma se desenvolva no seu próprio ritmo numa comunidade
que lhe ofereça segurança e liberdade para brincar, crescer e ser feliz.
****
Associação Ser Livre is a non-profit association founded in 2020 by a group of parents and friends from Silves area, with the aim of creating a respectful educational space for children.
Our goal is to provide children with a welcoming and familiar environment, favouring contact with nature and allowing each one to develop at their own pace in a community that offers them security and freedom to play, grow and be happy.
Contact
Horta Bonita - Algoz
8300-052
Silves
Portugal

Rita Perpétuo
New message
Visit our website