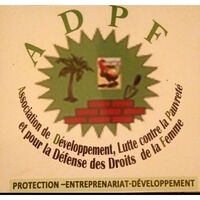 ADPF
managed by Moïse Mbula
About us
ADPF, is humanitarian, nondenominational, non-profit organization under Congolese law, created in 2011 in Bukavu. It has as a radius of action the entire extent of DRC with as areas of intervention:
Protection, Education, health, logistics, Sustainable Development, Peaceful conflict resolution, Rural economy and entrepreneurship of young people and Women.
Its overall objective is to assist the most vulnerable populations of farmed/ intercommunity conflict as well as to support them in the materialization of self protection, entrepreneurshp and development initiatives.
ADPF has proven experience in protection, education, health, etc. Through projects already carried out.