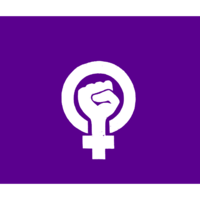 International Women Space e.V.
managed by Vorstandsfrauen: Killa, Asiye & Lea
About us
International Women* Space (IWS) is a feminist, anti-racist political group of migrants, refugees and non-migrants in Berlin. They document everyday violence, racism, sexism and all kinds of discrimination as well as their struggle against patriarchy. IWS works with feminist and anti-racist groups and has alliances in Berlin, Europe and beyond. We hold workshops and organise demonstrations to take our demands to the streets.
Latest project news
Wir haben 9.750,00 € Spendengelder erhalten
Vielen Dank für die Spende. Es ist sehr wichtig, um unsere Arbeit als selbstorganisierter Grassroot-Verein weiterzuführen. Mit dieser Spende wird die Arbeit der Break Isolation Group (BIG) des IWS mitfinanziert. Das beinhaltet u.a. Peer-to-Peer-Empowerment, Lagerbesuche und Berichte (Lager Reports). Weiterhin werden mit der Spende weitere Podcasts des IWS-Radio ermöglicht. Sie können gerne der Arbeit von BIG und den Podcasts auf unserer Website www.iwspace.de folgen und mit uns in Kontakt bleiben durch unseren Newsletter.
continue reading
Contact
Manteuffelstr. 63,
10999
Berlin
Germany

Vorstandsfrauen: Killa, Asiye & Lea
New message
Visit our website