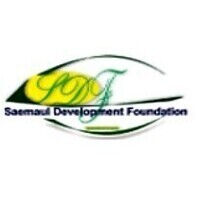 Saemual Development Foundation
managed by Robert Abuul
About us
Saemual Development Foundation is a non profit making organization registered with Nigeria government with the aim of facilitating household livelihood in a sustainable manner through the use village Self-help initiatives. In addressing vulnerability if households, it shall strengthen village community institutions in minority conflict affected communities of Plateau,Benue,Kogi,Nasarawa,FCT Kaduna, Adamawa and other neighbouring states.
The organization is working in Benue,Plateau,Kaduna and Adamawa on early warning response.
Women, children,Physically challenge people are our key category for immediate support in the cause of work.
Contact
NO 17,Kwata,HBC Resource,Jos, N0 1,Jooji Kyado for street,Gboko
97221
Makurdi
Nigeria


Robert Abuul
New message