Cocon e.V. Frauenhaus Cocon
managed by Frauenhaus Cocon
About us
The Women's Refuge Cocon provides protection, shelter and support to women and their children who suffer from violence (and abuse) in their families.

We assist women with opening up new perspectives, securing basic needs, helping settling legal problems and claims, clarifying the situation of a new home; alternatively finding a new flat; answering personal questions and dealing with the physical, social and health impacts of violence, separation or divorce, all matters concerning the children and finding further advice centers and institutions.
Latest project news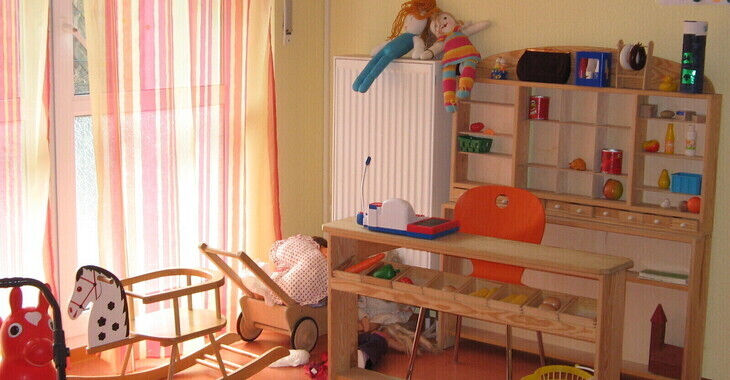 Wir haben 153,07 € Spendengelder erhalten
Unser Frauenhaus bietet jährlich rund 80 Frauen und ihren Kindern, die von häuslicher Gewalt betroffen sind, Schutz und Unterstützung. Für viele Frauen ist es der erste Schritt heraus aus der Gewaltbeziehung und sie sind oftmals komplett mittellos wenn sie bei uns ankommen. Mit der Hilfe unserer Sozialpädagoginnen beantragen sie dann erstmals soziale Leistungen (Sozialhilfe, Asylbeweberleistungen, ALG 2). Jedoch dauern diese Prozesse in den Behörden meist sehr lang. 
 Die Spendergelder unterstützen den Bewohnerinnen die Zeit bis zum eigenen Bezug von Sozialleistungen zu überbrücken. Wir spenden den Frauen mit Kindern bis zu 300 Euro pro Monat für Lebensmittel und Hygienartikel. Mindestens 50% der Frauen , die wir aufnehmen können, sind auf diese Form von Spenden im (mind.) ersten Monat angewiesen. 


continue reading
Contact
10413
10413
Berlin
Germany


Frauenhaus Cocon
New message
Visit our website