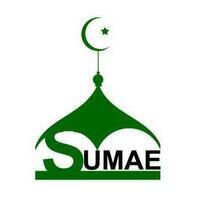 Society for Union of Muslims and Empowerment
managed by Nsereko Mujaahid
About us
About SUMAE: Formally started to operate on 02nd / March/ 2014 as a registered Community Based Organization (CBO) and was issued its NGO registration status with National Bureau for Non-Governmental Organizations on 19th May 2016 under Registration Number 12163 and the Permit to operate an Organization as (An Indigenous NGO) to carry out its objectives as per its constitution in Uganda.
On 22nd of October 2018 was issued with a permit to operate Countrywide and the permit shall be valid for 60 months from the date of issue under Registration Number 1635 Ref: INDR124321450NB. And Permit Number 2658 Ref: INDP121631450NB
Address: SM PLAZA FIRST FLOOR JENINA NANSANA HOIMA ROAD. P.O BOX, 25241 Kampala Uganda
Sector: Religious, Social and Economic Development
E-mail: sumae2016@gmail.com
Our Identity
SUMAE's identity is its indigenous nature that is jealously guarded to preserve homegrown development ideologies and principles while taking into perspective regional and global dimensions.