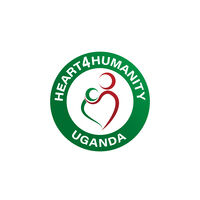 Heart4Humanity-Uganda
managed by Heart4Humanity-Uganda
About us
Heart4Humanity Uganda is a non-profit registered C.B.O in Uganda formally known as African Child Initiative, interested in providing food, clothes and health care to neglected children and those from the most very poor families. We also combat for children neglected to their right to education.

​​Our organization focus on the neediest vulnerable/ very poor people in Uganda. Many of these are children picked from streets of towns, and others have lost one or both parents to poverty or disease. We also help these children to break away from the everyday cycle of poverty and hopelessness.

​Child neglect occur in all sections of our society, but the risk factors are greater in orphaned families, parents having economic challenges, have difficulty controlling anger, alcohol or drugs abused , have little to no education and were abused or neglected as children.