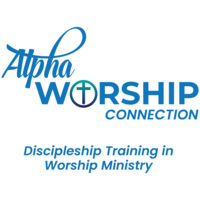 Alpha Worship Connection
managed by B. isaac
About us
Alpha Worship Connection is committed to local churches and their worship ministries. We believe
that there is a great necessity for local worship leaders to be scripturally trained so that worship
within the body is done in "spirit and in truth" (John 4:24). Worship pastors and worship leaders have
a mandate to see that their ministry disciples all generations in the church, laying preferences aside
for the glory of God alone in the corporate gather.
With a mission: To raise, shape, and disciple leaders with a biblical understanding of worship from Scripture.
And a vision: To equip and empower worship Leaders in serving local churches.