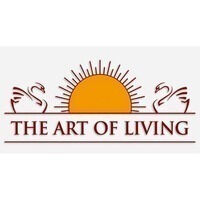 Art of Living Germany e.V.
managed by Deepak Patil
About us
Die Art of Living Foundation (AOLF), in Deutschland unter 'Die Kunst des Lebens Deutschland e.V.' tätig, wurde 1981 von Sri Sri Ravi Shankar gegründet und ist in über 152 Ländern tätig. Sie ist eine der größten unabhängigen, humanitären Nicht-Regierungsorganisationen (NGO) der Welt. Die AOLF hält einen Sonderberaterstatus beim Wirtschafts- und Sozialrat (ECOSOC) der Vereinten Nationen (UN) inne und ist in zahlreichen anderen internationalen Gremien und Ausschüssen in den Bereichen Gesundheit, Bildung und nachhaltiger Entwicklung tätig. Zu den Schwerpunkten zählen Hilfsprojekte in Entwicklungsländern, Trauma- und Stressbewältigung in Krisengebieten und Resozialisierungsprogramme für Gewaltopfer und Gefängnisinsassen. Darüber hinaus werden Yoga- und Meditationskurse angeboten. Wesentlicher Bestandteil ist die Sudarshan Kriya™, eine gesundheitsfördernde Atemtechnik.

"Art of Living" hilft der Gesellschaft mit humanitären Projekten und den einzelnen Menschen mit Kursen.
Contact
Bad Antogast 1
77728
Oppenau
Germany


Deepak Patil
New message
Visit our website