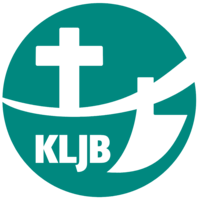 Katholische Landjugendbewegung Deutschlands e.V.
managed by Simon Rempe
About us
KLJB is a German youth association with 70,000 members and reaches a lot more. The movement represents the interests of young people in rural areas. They are involved in the future of society and are committed to a just and sustainable world. KLJB has a profound knowledge and expertise on the issues of agriculture, sustainability, environment and climate change, critical consumption, peace, migration and diversity. It is well connected in networks and used to lobbying, campaigning and the participation of the youth and young adults. KLJB will organize together with MIJARC the five Youth Labs. KLJB implements activities under all outputs.
Latest project news
Wir haben 2.597,89 € Spendengelder erhalten
Es ist nur eins von vielen Beispielen, zeigt aber gut, wie wichtig die Spendengelder sind und wozu sie verwendet werden.

Mit den Spendengeldern konnte Evarlynes Zukunft gesichert werden. Evarlyne Wambui ist 26 Jahre alt und lebt mit ihrem Mann und zwei Kindern in Soroko Village im Lamu County. Durch die Hilfe des Projekts lebt sie nun von der Landwirtschaft und baut Baumwolle, Cashew und Kokosnüsse an. Sie hält Ziegen und Hühner. Dank der vielfältigen Einnahmequellen schafft sie es mittlerweile, sich selbst und ihre Familie zu ernähren und kann sogar noch etwas zum Sparen zurücklegen.
Evarlyne berichtet uns: "Ich habe so viele Ziele erreicht, von denen ich nie geglaubt hätte, dass sie erreichbar sind. Auch wenn der Regen nicht immer zuverlässig ist und es zu Ernteausfällen kommt, reicht die Landwirtschaft zur Versorgung. Vor der Diversifizierung und den Schulungen war das nicht immer der Fall."
continue reading
Contact
Drachenfelsstr. 23
53604
Bad Honnef
Germany

Simon Rempe
New message
Visit our website