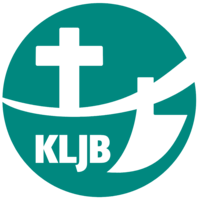 Katholische Landjugendbewegung Deutschlands e.V.
managed by Simon Rempe
About us
KLJB is a German youth association with 70,000 members and reaches a lot more. The movement represents the interests of young people in rural areas. They are involved in the future of society and are committed to a just and sustainable world. KLJB has a profound knowledge and expertise on the issues of agriculture, sustainability, environment and climate change, critical consumption, peace, migration and diversity. It is well connected in networks and used to lobbying, campaigning and the participation of the youth and young adults. KLJB will organize together with MIJARC the five Youth Labs. KLJB implements activities under all outputs.
Latest project news
Wir haben 3.832,60 € Spendengelder erhalten
In den neuen Projektregionen wurden Arbeitsgruppen bestehend aus Projektpersonal und Praktizierende Kompetenz Facilitatoren (PSFs) zur Umsetzung geplanter Maßnahmen gebildet, die selbstständig entweder digital oder durch physische Treffen mit beschränkten Teilnehmerzahlen ihre Arbeitsprozesse in den Dörfern
organisierten. Dabei entwickelte sich aufgrund des bewirkten Kapazitätsaufbau ein hohes Maß an Partizipation und
Selbstorganisation der Zielgruppe in den Dörfern, die es den Familien auch während der Pandemie ermöglichte zusammen mit ihren ortsansässigen Praktizierende Kompetenz Facilitatoren (PSFs) praxisorientierte Schulungen in kleineren Teilnehmergruppen durchzuführen.
continue reading
Contact
Drachenfelsstr. 23
53604
Bad Honnef
Germany

Simon Rempe
New message
Visit our website