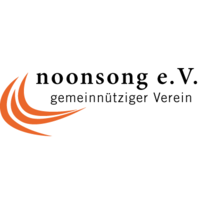 NoonSong in Berlin
managed by Stefan Schuck
About us
Every Saturday at noon, locals, visitors to Berlin, music lovers and admirers of architecture alike attend NoonSong. It is a concert and a church service in equal measure. Eight professional singers from the vocal ensemble sirventes berlin, led by Stefan Schuck, sing choir music. The repertoire ranges from music from the Renaissance to contemporary compositions. Some pieces reflect a centuries old tradition, others are world premieres, many are works from rarely heard composers.
After the NoonSong service, you can partake in a hearty home-made soup or delicious cakes. The NoonSong service is meant to offer a short, contemplative break in the midst of bustling Berlin life, in a church known for its architectural heritage and right next to a very popular farmer's market, which takes place outside the church.
NoonSongs exsits only because of the support of our visitors. Every NoonSong is admission free, so that all people can visit it.
Latest project news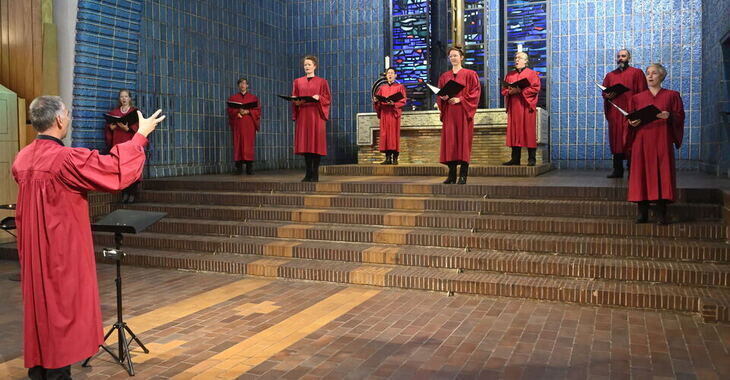 Wir haben 766,30 € Spendengelder erhalten
NoonSong ohne Corona-Beschränkungen: noch viel aufzuholen
Seit einigen Wochen können wir die Corona-Bestimmungen lockern. Die umständliche Anmeldung und Kontrolle des Impf-Status sind weggefallen. Dennoch liegen die Besucherzahlen deutlich unter denen vor der Pandemie, entsprechend wertvoll sind die Spenden, welche über Betterplace eingehen. Wir danken allen, die uns auf dem Weg durch diese Krise helfen.

NoonSong-Sommerpause
Der NoonSong pausiert bis zum Samstag, 13. August 2022. Dann beginnt der NoonSong wieder, u.a. mit dem Stück aus dem "Deutschen Requiem" von Johannes Brahms: "wie lieblich sind Deine Wohnungen".
continue reading
Contact
Nassauische Str. 66
10717
Berlin
Germany

Stefan Schuck
New message
Visit our website