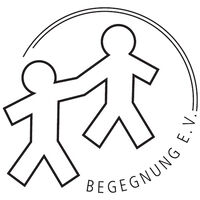 Begegnung e.V.
managed by Alwe Herzog
About us
Our inclusive kindergarten takes care of 65 children in 4 age groups. The children of single parents, who come from the street, are brought into our project in close collaboration with the district offices. From the age of 2, the children can attend kindergarten and after 3-4 years, at the age of 5 or 6, they are sent to the official pre-school. In the project, they learn, among other things, English and Amharic, arithmetic, reading, the national anthem, and they do crafts, paint, play and sing together.

All parents of the kindergarten and pre-school come to the project once a month for a meeting and are taught about topics such as hygiene, family, education, micro-loans and much more. In addition, they receive soap, detergent and cream for the next month, as hygiene products are very expensive.
Latest project news
Wir haben 1.789,83 € Spendengelder erhalten
Mit dem gespendeten Geld konnten wir mit unseren Kleinkrediten weiterhin Menschen in Addis Abeba unterstützen, finanziell unabhängig zu leben. Außerdem wurde das Geld verwendet, unser eigenes Projekt finanziell unabhängig zu machen und unsere Kinder besser bzw. verlässlicher zu ernähren, indem wir ein Gemüsebeet- und Hühnerprojekt angefangen haben.
Vielen Dank für Deine großzügige Unterstützung, sie bedeutet uns viel!
continue reading
Contact
Schandauer Str. 60
01277
Dresden
Germany

Alwe Herzog
New message
Visit our website