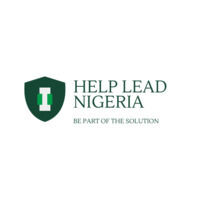 Help Lead Nigeria
managed by David Igbokwe
About us
We are creating a better Nigeria by raising leaders through service. Service that is selfless and done with love for country. We are calling on leaders from all walks of life with a heart for the success of Nigeria to arise.

Our mission is to address six key areas through our outreach programs:
1) Ending child hunger.
2) Support for the medically impaired.
3) Education and enlightenment of our youths.
4) Human rights advocacy.
5) Funding for startups and innovative ideas.
6) Educational support

Join us in creating a better Nigeria.