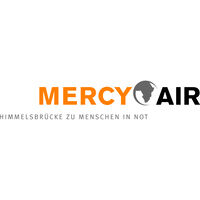 Mercy Air Deutschland e.V.
managed by Armin Krämer
About us
Air service for people in need
Mercy Air has been flying to people in need in Southern Africa since 1991. The flight base is located in White River in the north-east of South Africa. This central location means that the surrounding countries of operation can be reached within a short time - a good combination of plane and helicopter proves to be extremely valuable and effective. There is good cooperation with over 50 aid organisations and the UN. All relief flights are made from the airbase in South Africa. The international team consists of pilots, technical and logistical experts. In addition to Mercy Air South Africa, Mercy Air has country offices in Sweden, the USA, Switzerland and Germany. Since 2018, Mercy Air Germany has been involved in this international partnership and supports the entire flight programme. The Christian humanitarian non-profit organisation is supported by donations from companies, private individuals and foundations.
Latest project news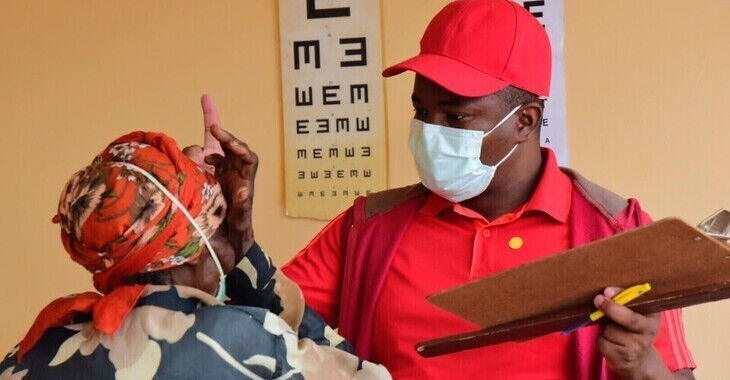 Wir haben 2.280,62 € Spendengelder erhalten
https://betterplace-assets.betterplace.org/uploads/project/image/000/087/601/239186/limit_600x450_image.jpg

Kleiner Rückblick in Zahlen - was die Spenden alles bewirkt haben: 

Seit 2016 arbeitet die Good Shepherd Eye Clinic mit Mercy Air und dem Raleigh Fitkin Memorial Hospital zusammen. Das Projekt "Sight Flight" – oder eben "Sicht-Flug" – erleichtert die Arbeit der Augenärzte und Krankenschwestern enorm und hilft dabei, effizienter zu arbeiten: Seit 2016 konnten dank den Heli-Transporten über 8000 Menschen untersucht, 350 Kataraktoperationen ausgeführt und rund 5000 Lesebrillen verteilt werden - so auch jetzt wieder um die Ostertage in 2021.

Für den Weg von Siteki in die Klink in Maghubeleni und zurück (147 km) benötigt ein Fahrzeug 5 Stunden. Der Helikopter bewältigt die Strecke in 50 Minuten. In den gewonnenen 4 Stunden und 10 Minuten können die Ärzte 40 Patienten zusätzlich untersuchen.

https://betterplace-assets.betterplace.org/uploads/project/image/000/087/601/255305/limit_600x450_image.jpg

Die stark ins Gewicht fallenden Kosten der Helikoptereinsätze werden von Mercy Air getragen. Deren Quelle sind Spendengelder aus der Schweiz, Deutschland und den USA. Mercy Air ist 2021 rund 30 Jahre alt, deshalb geht die Good Shepherd Eye Clinic davon aus, dass diese Finanzierung nachhaltig ist. 
Die Ziele, die mit dem Projekt "Sicht-Flug" gesetzt wurden, konnten alle übertroffen werden. Alle Kennzahlen werden laufend überprüft und verbessern sich stetig. Dazu gehört eine bessere Auslastung der Operationszimmer durch die höhere Quote der transportierten Patienten. Das Hauptaugenmerk gilt der Anzahl gefundener Katarakte, die in eine Operation resultieren. "Sicht-Flug" ist kosteneffizient, zuverlässig, hilft den Armen und ist an die Verhältnisse in Eswatini angepasst. Für die Good Shepherd Eye Clinic ist es heute unvorstellbar, die Einsätze ohne die Vorteile von "Sicht-Flug" und ohne die Unterstützung von Mercy Air durchzuführen.

https://betterplace-assets.betterplace.org/uploads/project/image/000/087/601/255306/limit_600x450_image.jpg

Vielen herzlichen Dank an alle Spender, die mit diesem Projekt wieder Licht in das Leben vieler Menschen gebracht haben!
Der nächste Einsatz wird kommen...
continue reading