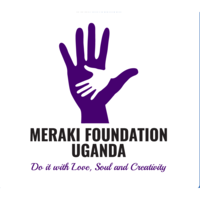 Meraki Foundation Uganda
managed by Sozi Fahad
About us
We are a youth initiative community based organization based in Jinja,Eastern Uganda, that was established to support poor vulnerable communities including rural farmers, Orphaned children, youths, people living with HIV/AIDS and the disabled. After a series of issues affecting the rural communities in Uganda for example illiteracy, poor menstrual hygiene and poverty. The organisation is not for profit and provides education, health, skills to the youth, women and children that are in need of help through community outreach.
Our mission is to empower the underprivileged Youth, needy children, and women to fight poverty in Uganda rural communities through education support and sustainable development opportunities.
This is done through joining efforts with other stake holders to empower the marginalized communities and reintegrate them into a sustainable society in order to gain access to livelihood enhancements.
Access to good quality education.