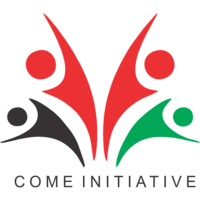 COME Initiative
managed by Vincent Boitone
About us
COME Initiative
Community Mentorship & Empowerment Initiative Is a Registered NGO that works at the Intersection of Entrepreneurship, Life Skills & Talent Development to foster local Socio-Economic Development
OUR PROGRAMS
COME Initiative is a youth-led-community centered organization that implements Three (3) distinct programs that focuses on;
1. Life Skills (Girls Shine Program),
2. Theatre for development (Dialogue for the Future)
3. Entrepreneurship (Digital Skills Training).
The organization is founded on a strong believe that if we empower the young people, we empower the community; that's why our programs are youth-led and community driven.