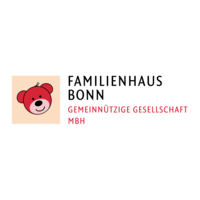 Das FAMILIENHAUS gGmbH
managed by Mathias Gebhard
About us
When a child is diagnosed with cancer, it affects the whole family in ways we cannot imagine. Worry and helplessness become fixtures in the lifes of parents and siblings. Jobs are quit, time is cut from hobbies, and travel usually happens only to aid the treatment.
For this reason, the FAMILIENHAUS Bonn allows parents to help their children on their way in a warm, familiar home, have someone to talk to and find affordable living space for an extended time, rather than staying at an expensive hotel.
Like the closeby pediatric clinic Bonn, it will be one of the biggest and most modern family boarding houses in europe, big enough to not just house the parents of young cancer patients, but also those of children with a heart condition, mothers awaiting premature birth, a neurological problem or another rare and threatening disease.