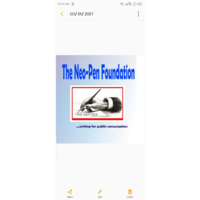 The Neo Pen Foundation
managed by Dipeolu Ibrahim
About us
The Neo Pen Foundation (TNPF) is a self-help organization dedicated to writing for public consumption.
We dish out knowledgeable information respectively through various platforms.

The Neo Pen Foundation was founded in the year 2014, the formation has faced multitude of challenges but the dream was not derailed by the factors of these challenges.

We believes that there are many people that have talents but whose dreams must have been melting as a result of challenges vested by writing, publishing and getting
result.