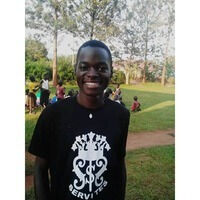 Julius Domba
managed by Julius Domba
About us
I am Julius Domba, a Ugandan student at Mbarara university of science and technology, Uganda.

I am a born of Mukono district ,particularly living at Kisoga. I am currently a student at the above mentioned university, where I study a BSc .

I involve myself in community charities, that improve lives of families in my community and Uganda atlarge.

I have been greatly inspired by the Servite missionary fathers who have a mission and parish in my home place Kisoga in central Uganda. They have helped to raise me up, helping me to live and study since my family could not afford at all.

In the same spirit , I have decided to continue the same work. Helping families to find support from around.
I wish especially to help children find support to education so as they can in turn help their own entire families.

I also wish to help the homeless , refugees, and the hungry.
Thus, I kindly request for your support.
Together we can change our neighbor's house.