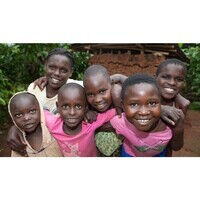 Dream life orphanage children
managed by Masake Alex mwanga
About us
Our moto: love and peace for bright future
Our mission to create a community where all orphan kids their home and espirations uncrowded.
Dream life orphanage children was started in 2015 due to high increase of orphan children who lost their parents to HIV/. it's found in Uganda and located in Jinja city.
Dream life orphanage children has no enough income to support the children that's why we here to seek for your kind support to us going.not only that we need support from you but also your prayers too.
Thank you so much and be blessed.