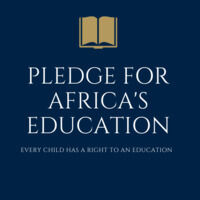 Pledge For Africa's Education
managed by Pledge For Africa's Education
About us
We are a community organisation that is aimed at ensuring reduction in school drop out rates in rural areas by fighting the problems that lead to drop outs.
Lack of a school meal, scholastics like a pen, book, mathematical set and sanitary towels.
We are university students who mobilise resources and provide school meals, scholastic materials, sanitary towels on top of providing mentorship to the young pupils in rural areas , promotion of talent among students in order to get scholarships in future by virtue of their talents.
We currently operate in Nakasongola and Luweero In Central Uganda and currently have 54 students under our program and hopeful that with support and pledge from other people we can make the work sustainable.