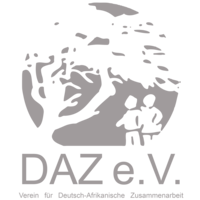 Deutsch-Afrikanische Zusammenarbeit e.V. (DAZ)
managed by Deutsch Afrikanische Zusammenarbeit e.V.
About us
The DAZ is a non-profit organization that aims to help people in Togo fight poverty, provide material and financial support in school education, study and training, and help in realization in cooperation with partner associations in Togo of future projects. The relevant projects include e.g. the promotion of school buildings, the provision of school meals, the provision of scholarships, expansion of agroecology, all-day care of orphans, large-scale afforestation projects, training of beekeepers, systems for the provision of clean drinking water, solar system projects and much more.
The association work is fundamentally done on a voluntary basis. Almost 100% of the donations, grants and grants go to project funding in Togo. Project trips to Togo are used to control the use of financial resources and to provide information about the progress of funded projects. The costs incurred for this are borne by the traveling volunteers themselves.
Contact
Gerhard-Hauptmann-Straße 12
18435
Stralsund
Germany

Deutsch Afrikanische Zusammenarbeit e.V.
New message
Visit our website