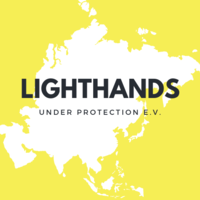 Lighthands Under Protection e.V.
managed by Barbara Schönfeld
About us
Lighthands e.V. is a non-profit organization against corruption and fraud in the field of alternative medicine. In order to point out grievances in medical tourism, Lighthands realize investigative research, legal remedies and media-effective public relations. To this end, the organization works closely with lawyers and journalists around the world. Lighthands is also an information center for those seeking healing. People who want alternative treatment abroad can take advantage of free advice.