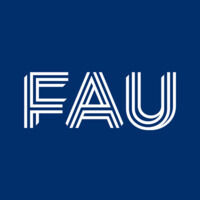 Friedrich-Alexander-Universität Erlangen-Nürnberg
managed by Prof. Dr.-Ing. Joachim Hornegger
About us
Established on 4 November 1743 by Margrave Friedrich von Brandenburg-Bayreuth and expanded from 1769 by Margrave Alexander von Brandenburg-Ansbach and Brandenburg-Bayreuth, Friedrich-Alexander-Universität was transferred to the state of Bavaria in 1810.
Today, approximately 40,000 students study at our FAU campuses in Erlangen, Nuremberg and Fürth.

At an international level, FAU stands out as an innovative university founded on diversity with an outward-looking, international perspective.
Knowledge in motion is our university motto. It reminds us every day of the important and responsible role a university has in society. Three key values guide how we think and act at FAU: Innovation, diversity and passion.

Discover our strengths and find out how you can be a part of our FAU!
Latest project news
SCHÖNE WEIHNACHTSTAGE - ZEIT ZU DANKEN!
Liebe Spenderinnen und Spender,
 
 wir wünschen Ihnen frohe und glückliche Weihnachtstage sowie ein gutes und erfolgreiches neues Jahr und bedanken uns noch einmal sehr herzlich für Ihre Spenden.

Auch 2023 unterstützen wir wieder mit Ihrer Hilfe Studierende unserer FAU und informieren Sie gerne über die Projekte, in welche Ihre Zuwendungen fließen.

Ihr FAU Deutschlandstipendium-Team 

#FAUStipendium
 
 P.S. Bis 5.1.23 läuft unser Gewinnspiel auf betterplace. Details finden Sie hier: https://www.fau.de/outreach/stiften-und-foerdern/deutschlandstipendium-stiften/gewinnspiel-auf-betterplace/ 


continue reading
Contact
Schlossplatz 4
91054
Erlangen
Germany


Prof. Dr.-Ing. Joachim Hornegger
New message
Visit our website