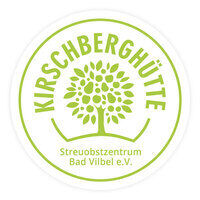 Streuobstzentrum Kirschberghütte Bad Vilbel e.V.
managed by Tanja Tahmassebi-Hack
About us
Hello! We are an intergenerational facility for ecological education and sustainablility in Bad Vilbel. The demand for our educational offers for schools, kindergardens and youth groups is impressively high.

Our 4 main goals are:

• Supporting the ecological enducation of kids, adolescents and adults in connection with meadow orchards as eco system and cultural assett

• Promotion and awareness building concerning meadow orchards, sustainablility and biodiversity

• Safeguarding the care for the meadow orchards by connecting proprietors and suitable tenants /caretakers (care versus use)

• Initiation, organisation and support of intergenerational encounters.

As a nonprofit organisation we need as much financial support as possible. Especially for our offers in ecological education.

Learn more about our project: www.kirschberghuette.de.

A big "Thank you!" to our donors

Sincerely yours , "Team Kirschberghütte"
Latest project news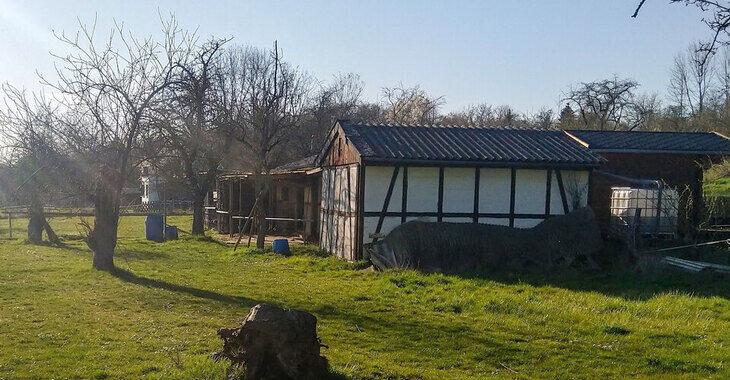 Wir haben 200,00 € Spendengelder erhalten
Liebe Spender*innen, 

wir freuen uns mitteilen zu können,  dass die Streuobstwiesen-Bewirtschaftung seit April diesen Jahres immaterielles Kulturerbe der UNESCO ist. Ein Zeichen mehr dafür, wie wichtig und richtig unsere Arbeit im Zeichen der Streuobswiesen ist. Besonders freuen wir uns daüber, dass wir nun ein festes Domizil bezogen haben. Hier können wir nun unsere streuobst-pädagogische Arbeit weiterführen und noch ausbauen.  Noch immer benötigen wir Materialien und Gerätschaften für unsere  Angebote. Bisher sind 200 Euro Spenden eingangen. Diese werden wir verwenden, um mit Kindern eine Streuobstwiese neu mit regionalem Saatgut einzusäen und sie somit zu reaktivieren. 
Wir bedanken uns sehr herzlich für die Spenden und hoffen auch weiterhin auf Ihre / Eure Unterstützung. 
Vielen Dank und herzliche Grüße aus Bad Vilbel 
Ihre / Eure Tanja Tahmassebi-Hack 
(1. Vorsitzende  Streuobstzentrum Kirschberghüte Bad Vilbel e. V.) 
continue reading
Contact
Landgrabenstr. 72
61118
Bad Vilbel
Germany


Tanja Tahmassebi-Hack
New message
Visit our website