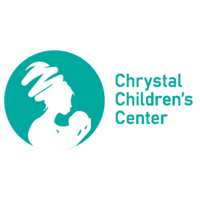 Chrystal Children's Center
managed by David Kibalama
About us
Chrystal Children's Center is an approved transition center through Uganda's Ministry of Gender, Labor, and Social Development. Our dedicated team has been rescuing abandoned, abused, and neglected newborns and children since 2016. During that time, over 100 children have been successfully reintegrated into safe environments, resettled back with their families, or received educational sponsorship.

Our Vision is To ensure that no child suffers or perishes from neglect, abuse, or deprivation, but is brought up in a caring, nurturing home and is given the opportunity to reach his or her full potential.

Our Mission

To create a loving, temporary home and supportive environment for the safety and development of every vulnerable child joining our family, until we can resettle them back with their parents or reintegrate them into a safe community.

Focus

To provide emergency rescue, protective and medical care, basic necessities, and the opportunity to receive an education.