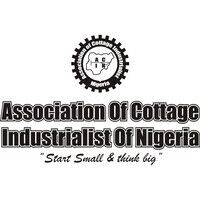 ASSOCIATION OF COTTAGE INDUSTRIALISTS OF NIGERIA.
managed by Oluwasegun Jagbeti A.
About us
We are group of Industrialists, specialice in production of soap, House panits, Cousmetice, Beveragies, Juices, Textile design (adire) etc
we also organise Industrial technology Training Serminar in this to the general public, with aims to alliviate poverty in africa, and help them with Soft LOAN, if intrested just call Comerade, Oluwasegun A. Atere 2348138280283, 2347043182599, or email:ateresegun@yahoo.com, u want to Donate vicit the Intercointinental Bank Plc. Nigeria to Account Number - No- 0292001000000424.
Contact
Atere's house Papa Area Apete, Ibadan
234
Ibadan
Nigeria


Oluwasegun Jagbeti A.
New message
Visit our website