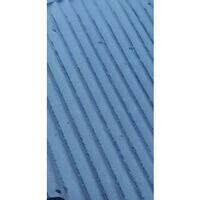 Chanuka
managed by Daniel Mukhwana
About us
WISE FARMERS is a community based organization in Trans-Nzoia County of Western Kenya addressing the key challenges, facing farmers holistically through Soil and Water Conservation, Best Agronomic Practices, Integrated Pest Management, Integrated Soil Fertility Management, Conservation Agriculture, Vermiculture, Agroforestry, Organizational Development,Alternative Livelihoods, Nutrition and Health, Marketing, Consultancy and Community fund raising.
These problems include among others reduction in farming land size due to swelling population,land degradation caused by over cultivation,overgrazing and excessive use of chemical fertilizers.
The poor soils coupled with high input prices,unpredictable and unreliable climatic conditions result to low yields ,food insecurity loss of
incomes and increase in poverty and crimes.

VISION:
Empowered resilient,sustainable and self reliant farming Communities.

MISSION:
Capacity building of farm families to produce health food and create wealth.