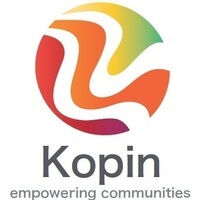 Kopin
managed by Dominik Kalweit
About us
Kopin wurde im Juni 2000 im kleinen europäischen Inselstaat Malta gegründet. Also Kinder- und Menschenrechtsorganisation arbeiten wir in den Bereichen nachhaltige Entwicklung, global Bildung und Migration.

In Malta arbeiten wir in der Flüchtlingshilfe (in 'open centres' und in Gemeinden) sowie in Schulen und an der Universität, wo wir Training für Lehrer über unsere Schwerpunktthemen anbieten, Resourcen entwickeln und direkt mit Schüler*innen und Student*innen arbeiten.

Des Weiteren arbeiten wir an nachhaltigen Entwicklungsprojekten mit Partnern in Äthiopien und Kenia, wo wir Kinder, Jugendliche und marginalisierte Frauen in diversen Arbeitsgruppen und durch Aktivitäten unterstützen.

Kopin ist aktives Mitglied von Maltas Entwicklungskooperations-Platform SKOP, der europäischen Platform Concord; ein 'Member with Observer Status' von Terre des Hommes; und Koordinator der Euro-Med Region für die 'Destination Unknown Campaign for the Rights of Children on the Move'.