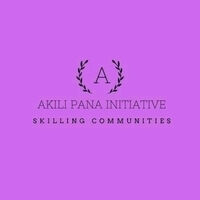 Akili Pana Initiative
managed by DOMINIC SAVIO NKUUBI
About us
Akili Pana Initiative is a youth led community based organisation that embarks on entrepreneurial skills training among youths and women mainly to address the challenge of unemployment. We teach youths and women different entrepreneurial skills such as soap making and crafts making.
The initiative was started by Dominic Savio in 2018 after he had completed his University. While awaiting graduation, finding work was hard and hence he saw the need to use the skills of soap making and crafts making he had learnt to earn a living. After seeing some of his colleague without work he decided to start an initiative of sharing skills to other people so that they can also be able to earn a living.
Akili pana initiative has been operating in wakiso and kampala slums like Katwe and Banda. The initiative was also nominated in the Total start upper of the year challenge.