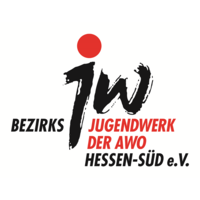 Bezirksjugendwerk der AWO Hessen-Süd e.V.
managed by Bezirksjugendwerk AWO Hessen-SÜd e.V.
About us
The Jugendwerk der AWO Hessen-Süd e.V. is a non-profit child and youth federation. As a politically and denominationally independent association we stand against racism and xenophobia. Solidarity, political and social commitment are our basic values. As a recognized provider of free child and youth work and a non-profit association, we make an important contribution to social justice, e.g. by deliberately making our services available to all young people.
For children, adolescents, young adults and young families, we offer a wide range of leisure and educational activities. We organise holiday camps, language trips, memorial trips and international youthexchanges. The integration of children and young people, who often have few opportunities to participate in such projects, is important to us. Together we are committed to social cohesion and human rights!
Latest project news
Wir haben 1.059,81 € Spendengelder erhalten
Mit dem Projekt "Kindern Ferien schenken" ermöglicht das Bezirksjugendwerk der AWO Hessen-Süd e.V., ein als gemeinnützig anerkannter Träger der freien Kinder- und Jugendarbeit aus Frankfurt am Main, Kindern und Jugendlichen aus Familien mit geringem Einkommen an Ferienfreizeiten teilzunehmen. Hier können die Kinder und Jugendlichen schöne Momente bei Spiel und Spaß in der Natur erleben, neue Eindrücke sammeln und sich vom Alltag erholen.
 
Mit den auf der Plattform "betterplace.org" gesammelten Spenden werden mehrere Kinder und Jugendliche und deren Familien, die von der Corona-Pandemie besonders hart getroffen wurden, mit der Übernahme von Kosten für An- und Abreise, Unterkunft, Verpflegung und Freizeitaktivitäten auf Ferienfreizeiten, finanziell unterstützt.
Denn gerade in Notzeiten ist es besonders wichtig für Kinder "raus zu kommen" und mit anderen Kindern eine sorgenfreie Zeit zu erleben. Wir danken ganz herzlich allen Spender:innen für ihre Unterstützung in der Krisenzeit und ihre Solidarität! 
continue reading
Contact
Allerheiligentor, 2-4
60311
Frankfurt am Main
Germany


Bezirksjugendwerk AWO Hessen-SÜd e.V.
New message
Visit our website