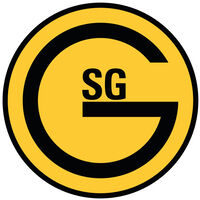 Sportgemeinschaft Gittersee e.V.
managed by Roland Leubner
About us
sports community of Gittersee e.V. (Sportgemeinschaft Gittersee e.V.)
BADMINTON - SOCCER - HEALTH SPORTS - GYMNASTICS - VOLLEYBALL
The Sportgemeinschaft Gittersee e.V. is one of the oldest sports clubs in Saxony, if not the oldest club in Dresden. In the ranking of the oldest clubs in Germany, the SG Gittersee e.V. is also at the top.
We were already founded in 1882 as "Turnverein Einigkeit Gittersee" and are therefore one of the most traditional German sports clubs. In 1933 we were banned as a workers' sports club and our property was confiscated. Since 1945 we have been operating under our present name. At present, more than 420 members train in our sports club with a youth share of 43%. Especially in the junior and children's range, our membership numbers have increased disproportionately in the last years, not least due to the excellent work of our training and team leaders. We are nominated for for the award of the plaque of honour of the Federal President.
Contact
Karlsruher str. 77
01189
dresden
Germany


Roland Leubner
New message
Visit our website