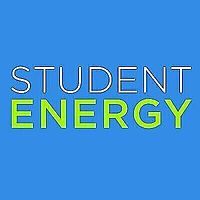 Student Energy
managed by Lukas Raschendorfer
About us
Student Energy is a global charity building the next generation of energy leaders who will accelerate the world's transition to a sustainable energy future.

We engage youth in unique programs that empower them to become change agents and we work with actors within the energy system to create space for youth to have an impact.

STUDENT ENERGY'S THEORY OF CHANGE

The Theory of Change defines the end goal an organization is working towards, and then utilizes backwards mapping to illustrate how an organization's work creates the conditions for this goal to be possible.

THE CHALLENGE:

How do we create a sustainable energy future where energy serves the needs of the present in a way that is economically, socially and environmentally equitable, and does not compromise the ability of future generations to meet their needs?

THE BUILDING BLOCKS:

The building blocks are the necessary conditions that lay the foundation for a sustainable energy future.