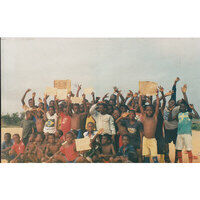 Royal Stars cotls club
managed by A. Yakubu
About us
Organisation is located at Cape Coast Polytechnics ,you can ask of Royal Stars colts club.Some of the kids/Children are talented but due to poverty and any other hardiness they don't get help so that why i started organized these children through football so that they can get better life future.
I started found these Kids from street and some times they don't have where to bed and no Education and now i have about 144 children,Ages between 5 and 17 years.And still kids increased each and every month into my field of play and study as well.
And a lots GHANAIAN kids love football so match that why i chooses football for my organization.
and more......