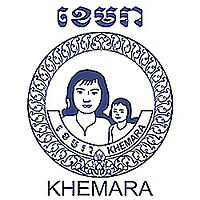 Khemara
managed by Anastasia Bilic
About us
Khemara is a non-government organisation (NGO) for vulnerable women and children based in Phnom Penh, Cambodia. It was the first Cambodian NGO for women and children and was started in 1991.

Khemara's approach is unique as it not only focuses on the needs of the children, but also on their family, through home visits and parent education sessions. Working with the local community and local authorities, the holistic approach supports the early childhood development of 3-6-year olds and provides a strong foundation for them to successfully enter primary school.

Our programs are strongly embedded in the communities that we serve and provide meaningful support to vulnerable families, especially women and children. In 2017 alone, Khemara has supported 14,870 beneficiaries directly across its 5 projects and 30,000 indirectly.
Contact
kHEMARA, #189C, Group #8, Lou Village, Svay Pack Commune
12104
Phnom Penh
Cambodia


Anastasia Bilic
New message