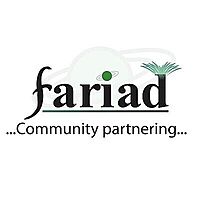 Fair River International Association for Dev't
managed by Joseph Martey Agbeko
About us
Fair River International Association for Development (FARIAD) is an indigenous, private, voluntary, non-profit, non-governmental organization founded in 1998. We are committed to serving the marginalised and vulnerable, especially women and children, helping them to acquire skills and build capacity for total transformation of their lives.
Our mission is to reduce poverty and contribute to the preservation of natural resources through the implementation of programs concerning: Agriculture and Food Security, Primary Healthcare, Economic Development, Technical and Vocational Education and Training (TVET), Quality Education, Good Governance and Human Rights, Environmental Preservation, Science, Technology and Innovation.
FARIAD was registered in 2015 with the Council for Technical and Vocational Education and Training (COTVET) as a Workplace Training Provider, and formally accredited by the National Vocational Training Institute (NVTI) to provide training in vocational skills.
Contact
No. 14, Sapele Crescenent, Kokomlemle
00233302
Osu - Accra
Ghana


Joseph Martey Agbeko
New message
Visit our website