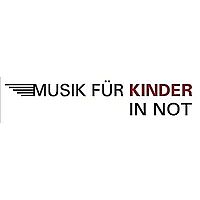 Musik für Kinder in Not e.V.
managed by Henjo Völker
About us
"Musik für Kinder in Not e.V."
(musik-fuer-kinder-in-not.de)

Our charity was founded in 2013 with the intent of helping children who have to live in bad circumstances nationally (in Germany) and internationally.

Organizing musical concerts and other events – mostly inside Germany – is our main focus to acquire donations.

We have supported homeless kids in Berlin, children in Sri Lanka and Nkum (Ghana), inhabitants of a foster home for sexually abused girls in Talamban/Philippines, children in the war-torn Donezk (Ukraine) region as well as many more.

All our organization members work as volunteers. All travel expenses would be paid by the members themselves.
We are a small organization with less than 10 members to minimize our administrative expenses.

Appropriated money will be transferred to local organizations inside the various countries to make sure the money will aid its specific designated cause.
Contact
Ostpreußendamm
12207
Berlin
Germany


Henjo Völker
New message
Visit our website