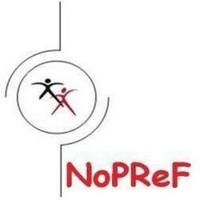 Nomadic Pastoral and Relief Foundation
managed by Abdullahi Mohamed
About us
Identity Statement:The Nomadic Pastoral and Relief Foundation (NoPReF) is a Civil Society Organization based in Somali Regional state of Ethiopia.
Objective: Is to create a better environment for developing the lifestyle of the marginalized segments of the community (Women, Children, Youths & Marginalized groups) across the Somali region of Ethiopia...
Help at a glance: Support projects in the Somali Region of Ethiopia;Support to save lives by fighting poverty and Illiteracy that threaten the lives of vulnerable children, women, Youths, hard to reach pastoral families and marginalized groups in the Somali regional state of Ethiopia;95% of the donations help directly into the program & Despite many challenges of the episodes (drought & flood) throughout the years, NoPReF was able to successfully implement diverse projects in Somali region of Ethiopia since from 2014-2018. (more details of activities accomplished: http://freetocharities.org.uk/nopref/report.pdf).
Contact
K03, Gode, Shabelle zone
Jijiga
Ethiopia


Abdullahi Mohamed
New message
Visit our website