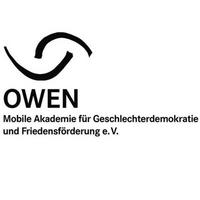 OWEN e.V.
managed by Inga Luther
About us
The association OWEN - Mobile Academy for Gender Democracy and Peacebuilding e.V. was founded in 1992. Since then, we have been committed to strengthening and developing civil society, gender democracy and peace. We organize political education and dialogue processes - within Germany and internationally, with a regional focus on Central and Eastern Europe.
Latest project news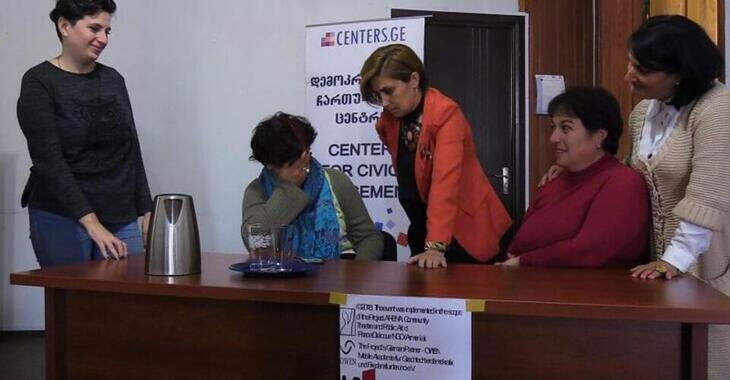 Wir haben 29,25 € Spendengelder erhalten
An dem Projekt waren mindestens 20 ehrenamtliche Frauen beteiligt, die ihr Wissen und ihre Erfahrung sowie praktische Ratschläge weitergaben, die Projektbegünstigten schulten und unterstützten. Nach dem Prinzip "Frauen für Frauen" standen die am Projekt beteiligten Frauen und Freiwilligen in ständiger Kommunikation und lernten voneinander. Die Frauen knüpften neue Kontakte und Möglichkeiten für neue Beschäftigungs- und Entwicklungsperspektiven.  
Eines der wichtigsten Arbeitsmittel für den Frauenraum war das "Forumtheater". Durch das Forumtheater gelang es den Frauen, auf verschiedenen Ebenen miteinander zu kommunizieren und ihre Fälle und Geschichten miteinander zu verbinden, was die Entwicklung von Solidarität, die Entwicklung von Empathie gegenüber den Geschichten der anderen, das Knüpfen neuer Bekanntschaften und Freundschaften unterstützte. Das Forumtheater wurde als offener öffentlicher Raum genutzt - zeitweise auch halb-öffentlich. Manchmal waren die Zuschauer eine bestimmte Gruppe und manchmal von offener, freier Anwesenheit. Andere interessierte NGOs waren in den Prozess involviert und gemeinsam organisierten wir eine Forum-Theater-Aufführung.    
continue reading
Contact
Lausitzer Str. 10
10999
Berlin
Germany


Inga Luther
New message
Visit our website