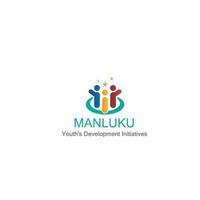 MANLUKU YOUTH DEVELOPMENT INITIATIVES
managed by MANLUKU YOUTH DEVELOPMENT INITIATIVES
About us
MANLUKU YDI is a non-for profit youth lead and Non-Governmental Organization aiming at providing opportunities that empowers young people to create positive change through Education, Agriculture and Health in Tanzania. Our main goal is enhancing and promoting good living standards to youth. It started in 2013, (Previously MANLUKU Entertainment) and regally registered with the registration number 268098.
MANLUKU is currently working in Tanzania mainland, with its headquarters at Kasulu district of Kigoma region - Tanzania, in youth's matters related to Promoting good learning environments to children and adolescent youth, Livelihoods and Health.

OUR VISION
To be a center for sustainable social-economic development for youth through promotion of education, health and Livelihoods.

OUR MISSION
Bringing together initiatives to enhance and promote youth, on sustainable development and ensure that the voice of a young person is heard across decision-making platforms.
Contact
255
Kasulu, Kigoma
Tanzania


MANLUKU YOUTH DEVELOPMENT INITIATIVES
New message
Visit our website