Root Foundation Germany e.V.
managed by Root Foundation Rwanda
About us
Since 2012, the Root Foundation in Kigali and its peripheries has been working to provide children from vulnerable backgrounds with a safe and protected space in which they can develop personally, socially, emotionally and academically skills. The Root Foundation's diverse programs aim to change children's lives individually by focusing on their personal development and education. The three pillars of the Root Foundation are:

1. personality development through various activities and offers such as dance, music, sports, discussions and reading.
2. the financing of school fees, materials, uniforms and health insurance.
3. the active involvement of the parents to support the education of the children.
Latest project news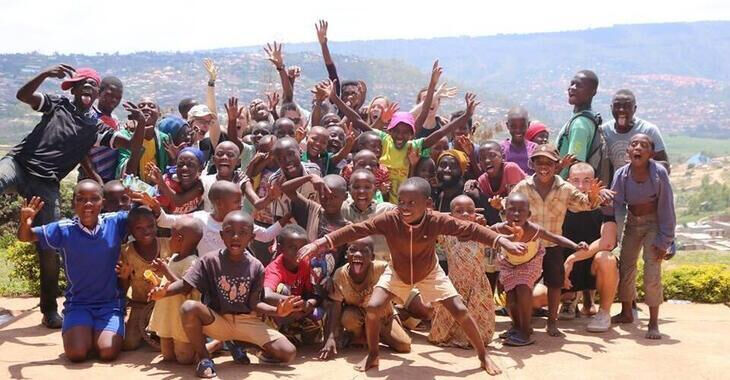 Wir haben 603,05 € Spendengelder erhalten
Die Spenden werden i.S. der Satzung des gemeinnützigen Vereins Root Foundation Germany e.V. für dessen Zweck  i.S. des § 52 Abs. 2 AO verwendet, namentlich:

(a) Die Förderung internationaler Gesinnung, der Toleranz auf allen Gebieten der Kunst und Kultur sowie des Gedankens der Völkerverständigung.
(b) Die Förderung der Jugendhilfe
(c) Die Förderung der Entwicklungszusammenarbeit

Die Gelder werden durch den deutschen Förderverein an die Root Foundation Rwanda (http://www.rootfoundation-rwanda.org) gespendet. Die gespendeten Gelder dienen dazu, die pädagogische Arbeit der Root Foundation Ruanda mit über 300 Jungen und Mädchen aus sozial schwachen Verhältnissen zu finanzieren. Die Spenden werden zu einem Teil verwendet, um die laufenden Mietkosten für den derzeitigen Übergangscenter des Vereins zu zahlen, damit die täglichen Aktivitäten erhalten und gewährleistet werden können. Zum anderen werden die Gelder zurückgelegt, um damit perspektivisch den Bau bzw. Kauf eines eigenen Centers zu finanzieren. Die Freiheit, über den genauen Mitteleinsatz zu verfügen obliegen gemäß des Partnerschaftsverständnissen zwischen der deutschen und ruandischen Organisation der Root Foundation Rwanda, da diese besser entscheiden kann, wo aktuell der akute finanzielle Bedarf herrscht.

Im Namen der Root Foundation bedanken wir uns noch einmal herzlich für ihre Unterstützung, mit der wir einen wichtigen Schritt in Richtung Langlebigkeit tätigen können.
continue reading
Contact
Batsinda
Kigali
Rwanda

Root Foundation Rwanda
New message
Visit our website