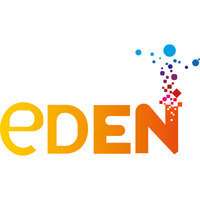 Entdecke Deine Eigene Natur e.V.
managed by C.Riedel
About us
As "EDEN - Entdecke Deine Eigene Natur e.V" (engl: discover your own nature), we believe that every child and youngster can grow into a self-confident young adult, radiant and full of life. Everyone can develop the ability to deal with difficult situations and competition and find new ways for old challenges - as a collective.

EDEN is a charitable association offering holistic professional orientation for students. We hereby concentrate on areas that are lacking social or cultural support and background for a genuine personal unfolding. We provide a modular concept that can be adapted due to individual requirement:

Team- and community building: How do we want to live?
Individual- and professoinal orientation: What do you want to live?
Personal consolidation: How do you become and stay strong?

In these modules the students can find their way how to master the requirements of their personal development and unfolding during adolescence.

We are happy about your support!