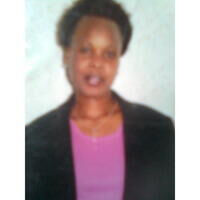 Maaorg (ke)
managed by S. Mutave
About us
Maaorg(ke) of Reg.O.P.218/051/2004/0414/3403 is a small non profit org. having being started to assist OVC's and PLWHA 's in every possible way by providing to there basics e.g Food, clothing ,shelter and asmall amount of money for the PLWHA's so as to start abusiness( this will bring sustainability). We are located in a small town in the Eastern Province of Kenya.Kithimani town is located in apoor rural subsistence farming set up with an advantage per capital of less than 1 dollar a day.

Our Mission is :-to improve the welfare of the children /PLWHA's by providing to there basic needs , to assist the PLWHA's in the community and reduce stigma.
Our Vision is :-is to see the children grow well and lead a dignified life ,to see increased school enrolment and completion rates,to have a healthy community and create awareness among the youth about the HIV/Aids pandemic.