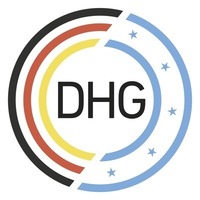 Deutsch-Honduranische Gesellschaft e.V.
managed by M. Poschmann
About us
The Deutsch-Honduranische Gesellschaft e.V. was founded in 2000 following the devastating destruction of Hurricane Mitch and has set itself the goal of improving the social and economic fundament of Honduras.
The Deutsch-Honduranische Gesellschaft e.V. is a non-profit organization under German law.

More information at: www.hondurasdhg.de
Latest project news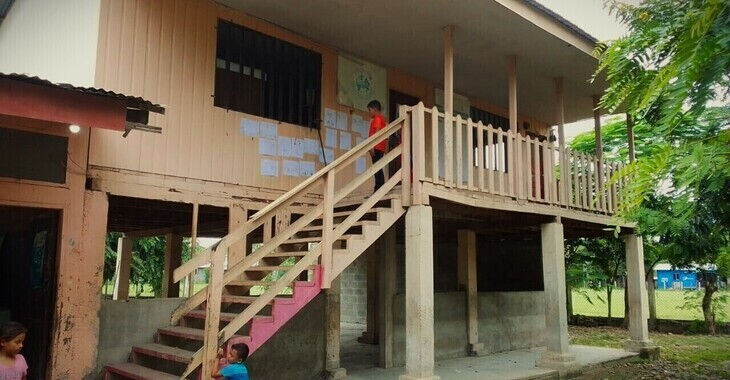 Der Neubau an der Schule in Veracruz ist fertig
Seit etwa 1,5 Jahren begleitet uns das Bauprojekt an der Schule Ismenia Soriano de Medina in der Nähe von Urraco in der Provinz Yoro. Ein zweigeschossiges, baufälliges Gebäude sollte durch einen Neubau ersetzt werden. Die Planung gestaltete sich schwierig, weil wir uns vorgenommen hatten möglichst viele Teile des Vorgängerbaus zu erhalten und weiterzuverwenden. Um mit diesem Bestand zu planen brauchte es mehrere Besuche in der abgelegenen Gemeinde. Durch die Unterstützung sachkundiger Honduraner konnten wir unsere Planung letztendlich immer weiter verfeinern, bis wir alle nötigen Informationen hatten. 
Im August wurde der Neubau endlich fertiggestellt und bietet nun den etwa 100 Schülerinnen und Schülern eine sichere und angenehme Lernumgebung. Darüber hinaus bietet das Gebäude auch Platz für weitere temporäre Nutzungen. Besonders der große Raum im Obergeschoss kann vielseitig eingerichtet werden und kann im Fall von erneuten Überschwemmungen in der Region als Schutzraum für die Dorfgemeinschaft dienen.


continue reading
Contact
Elisabethstraße 48
40217
Düsseldorf
Germany


M. Poschmann
New message
Visit our website