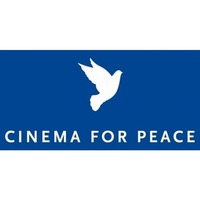 Cinema for Peace Foundation
managed by J. Bizilj
About us
The Cinema for Peace foundation is an international non-profit organization with the goal to forster change through film . We promote films and members of the film community who try to make a difference.

Since 9/11, 2001 the Cinema for Peace initiative has been aiming to influence through films the perception and resolution of global social, political and humanitarian challenges of our time - and especially to oppose war and terror.

We are also convinced that film plays a significant role in highlighting inequality, injustice and inhumanity, as well as offers hope and a vision for a better future.