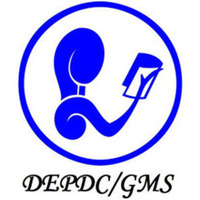 DEPDC/GMS
managed by A. Suya
About us
The Development and Education Programme for Daughters and Communities Centre in the Greater Mekong Subregion (DEPDC/GMS) is a non-profit, non-governmental organisation based in Chiang Rai Province, Northern Thailand. The community-based organisation works to prevent and to protect children, youth, and women from being trafficked into exploitative labour conditions, most notably the sex industry.

The organization's projects provide crucial preventative measures of education, vocational and life-skills training, protection and accommodation, family and community outreach services, and leadership development to at-risk children and youth in the GMS.

The Greater Mekong Sub-region (GMS) is comprised of six countries through which the Mekong River flows: Thailand, Myanmar, Laos, Vietnam, Cambodia, and Guangxi and Yunnan Provinces in Southern China. Human trafficking in Northern Thailand is prevalent due to numerous populations of minority ethnic groups.