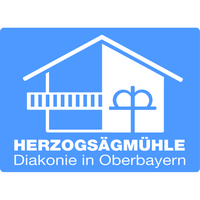 Diakonie Herzogsägmühle gGmbH
managed by A. Berger
About us
Herzogsägmühle is a community between the towns of Schongau and Peiting in the upper Bavarian region called `Pfaffenwinkel`. There is no difference in outer appearance between this village and other in the vicinity. It originated from five farms, serving as a labour colony for homeless men from 1894 on. Today, Herzogsägmühle consists of 900 residents and 350 hectares of land.
Life happens here just like in every other town, but no one is being left out of the community. There is no unemployment here; even severely handicapped persons take part in working life. Competent specialists are available for consultation, therapy, eldercare and other services. The aim of our Christian community is to offer an individual, self-responsible and -determined life for all. Herzogsägmühle understands itself as a place to live, offering help to the disadvantaged and disfranchised; it is a part of the `Diakonie´, the social services of the Protestant church. With our help for homeless, families and others we also care for the people in 5 districts around.
Latest project news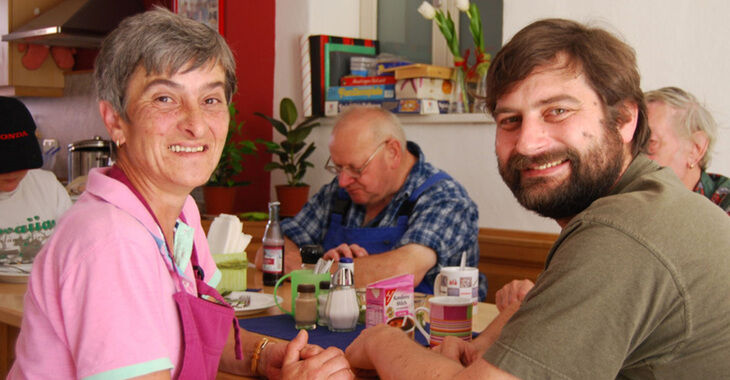 Ich habe 34,82 € Spendengelder erhalten
Vielen Dank für Eure Spenden! Wir hatten das Projekt ja gestartet, weil unser tolles Team Alpenblinzler die Baltic Sea Circle Spendenrallye für uns fahren wollte. Trotzdem ihr Oldtimer schon vor dem Start liegengeblieben ist, ist eine ganze Waschmaschine für die Wärmestube zusammengekommen. Das ist echt gross von Euch. Aber jetzt werden wir das Projekt erstmal beenden und auswerten. Die knapp 35 Euro, die noch da sind, reichen gut für Waschmittel oder auch Kaffee, während die Leute auf ihre saubere Wäsche warten. Dafür setzen wir die ein.
Natürlich könnt ihr immer unabhängig von betterplace für unsere Wärmestube spenden: www.herzogsaegmuehle.de/3156.0.html?&L=%22%20%3B%20%2Fbin%2Fsleep%2031%20%3B oder auch für die Tafel: https://www.herzogsaegmuehle.de/3157.0.html?&L=%22%20%3B%20%2Fbin%2Fsleep%2031%20%3B
Das Ganze geht auch online: https://secure.spendenbank.de/form/1462/
Im Formular Wärmestube Schongau oder Tafel Schongau auswählen.
continue reading
Contact
Von-Kahl-Straße 4
86971
Herzogsägmühle
Germany


A. Berger
New message
Visit our website