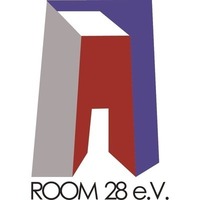 Room 28 e.V.
managed by Hannelore Brenner
About us
Room 28 was founded in 2007 in Berlin to support the project with "The Girls of Room 28", Holocaust survivors and a group of Jewish women who once lived together in the Theresienstadt ghetto, in Room 28 of the Girls' Home L 410. One of the primary tasks of Room 28 is to anchor the legacy of these women with today and share it with younger generations.
The story of these girls is documented in the book, the exhibition and the theatre-play "The Girls of Room 28" by Hannelore Brenner. These works created in alliance with the survivors tell the story of these girls. It is a lesson about Theresienstadt and the Holocaust, but also one about the importance of art, culture and human values.
In general, we are devoted to uncover the artistic and human potential submerged by the rupture of civilization in the 20th century and return its lost inheritance to its rightful place in our society. We realize events and projects in the areas of Art, Education and in the spirit of international understanding.
Latest project news
A Precious Treasure
Dear donators, dear friends,

it is thanks to a strong and important story and thanks to the support of our friends that "Room 28" has become a symbol, a program, an organization and an international project of remembering the Holocaust, a project that advocates the messages of the story of "The Girls of Room 28" and the values we are standing for. Thank you to all our friends who support us and who belong to our circle of friends.

Since 1996 our Jewish-German project of remembrance has developed a miraculous dynamic. It led to many valuable encounters, friendships, events, projects. It took me to places I would never have dreamed of. I met wonderful people, some became friends, some joined our association that was founded in 2007. Many helped - in various ways - to ensure that the "Legacy of the Girls of Room 28" lives on. Also my Brazilian friends who, in 2014, realized the exhibition "As Meninas do Quarto 28" and showed it all over Brazil. Ever since our circle of Brazilian friends has miraculously expanded.

I am deeply grateful to all of you! Only together we could achieve what we have achieved until today. And only together we can lead the Room 28 association and with it the story of these girls into the future. Today, in our new era, it is all the more important that everything that has come into being, inspired by the survivors of Room 28, inspired by the authentic testimonies of the "Girls of Room 28", inspired by the love and humanity that emanates from their messages, remain alive and with us. It is a precious treasure.

Our NPO Room 28 has set itself the goal of fulfilling this task. There is still a lot to. And there are always new projects closely connected to the legacy of these girls, projects that promote our cause. Most of these projects are presented - sorry, only in German language - on the website of Room 28 e.V.   

One of these projects is a very special opera-project with Russian director-in-exile Mstislav Pentkovsky. Because the story of "The Girls of Room 28" is also the story of the performances of the children's opera Brundibár in the Theresienstadt ghetto I have teamed up with this outstanding young stage-director in order to realize a very special opera-production of Brundibár. Therefore, we have added a new "need" for start-up aid. I would be happy if many people support this politically and artistically important project, and if we, our organization Room 28, would be able to contribute significantly to launching the project: Brundibár. Children Against War.

I am pleased that thanks to recent donations we could take a step forward with the renewal of the exhibition. Our next step is to renovate the replica of Room 28 and design it as an interactive experience and creative space that also draws on the rich audio and film archive that we are currently digitizing piece by piece.

On 9 November I had the pleasure to attend a concert in the Dresden Philharmonic. Music created in Theresienstadt by Gideon Klein and Pavel Haas resounded, played by members of the Deutsche Streicherphilharmonie, the "Jugendsinfonieorchester der Ukraine" and the "Philharmonisches Kammerorchester Dresden". A new wonderful composition to words by "The Girls of Room 28" as conveyd in the book could be heard, created by the music multi-talent Shir-Ran Yinon. I am especially happy that one of the moving poems by Handa Drori, née Pollak, who turned 91 on 4 November,  was recited on stage.

https://betterplace-assets.betterplace.org/uploads/project/image/000/091/174/290917/limit_600x450_image.jpg

I see it as a sign that the story of these girls is in the world, developing a life of its own and forging its own alliances. This experience fills me with confidence and joy.

Thank you to all our supporters and friends! Remain on our side! I believe, it is important for us all.

Hannelore Brenner,  28 November 2022



continue reading
Contact
Fontanepromenade 6
10967
Berlin
Germany


Hannelore Brenner
New message
Visit our website