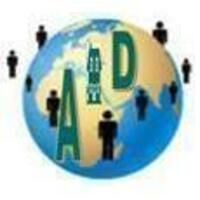 Advocacy Initiative for Development (AID)
managed by S. Murray
About us
The Advocacy Initiative for Development (AID) is a charitable, social, non-profit making, non-governmental, non-political organization seeking to advocate for the rights of humanity and render services for the holistic development of people and their communities. AID which was formally the Youth Empowerment for Development Movement (YEDEM) was very successful in transforming youths of the country and contributed immensely towards the development of youths at local, national and international levels.

The transformation of the organization from that of a youth-serving to an Advocacy and Service delivery non-profit making charitable non-governmental organization is as a result of our commitment to promoting the holistic development of humanity and to ensure that we reach not only the youths, but also target Women, Children, Disabled Persons, People living with HIV and AIDS and minority groups as well because of the many contradicting issues surrounding the growth and development of the above mentioned groups especially in this part of the continent where women and children continue to face violence and abuse in their daily lives.

In a world where competition is high and the battle for survival is tough, and the available resources are limited despite the many raw materials with which we are endowed, especially in Africa, AID seeks to advocate for equal access to opportunities for all regardless of gender, tribe or race.

AID seeks to promote human development holistically by tackling poverty through advocacy and service delivery at community, local and national levels. The organization does have several Programmes through which it has designed methods/approach to reach its target beneficiaries at all levels.
Contact
17 Circular Road
Freetown
Sierra Leone


S. Murray
New message
Visit our website